Grow Cannabis Test Materials
Welcome to The Weedology School Online Course Materials Page.
Print out your workbook from the .pdf link below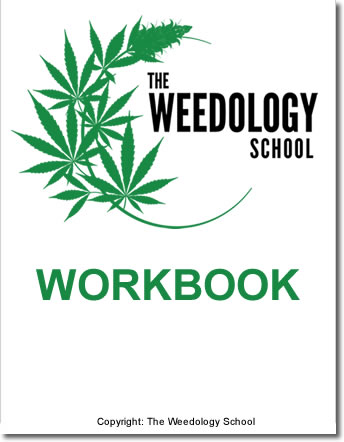 PRINT OUT WORKBOOK – PDF FORMAT
ONLINE VIDEO LINKS

You will need to sign-in to confirm your age for content that is not appropriate for under 18 years old.
View each video in the order provided. There are 9 videos to complete course.
How To Grow Lesson 1 Introduction
Cannabis Strains Lesson 2
Before The Grow Lesson 3 – Part One
Before The Grow Lesson 3 – Part Two
Getting Your Plants Growing Lesson 4
Cloning Lesson 5
The Vegetative Stage Lesson 6
The Flowering Stage Lesson 7
The Harvest Lesson 8

Each of the links above will bring you to a different video. Click on the "course title" and it will bring you to that video.